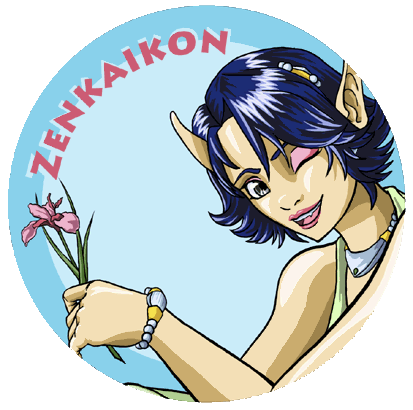 Don't miss your chance to register for this awesome event! Essential details below!
What: Zenkaikon 2007's Spring Formal!
Where: Valley Forge Scanticon Hotel
1210 1st Ave, King of Prussia, PA
When: Sunday April 1, 2007, 1-5 PM
Events Included: Music and dancing, delicious Oriental buffet, raffles and door prizes, King and Queen of the Formal, plenty of Zenkaikon merchandise for sale and MORE! Come get your groove on! Formal dress required; black tie optional. This includes cosplay costumes.
Winners of the best dressed King and Queen of the Formal will each receive $10 gift certificates from Best Buy!

Registration Rates, Deadlines and Details:
Registration Deadline:3/27/07
Registration Rates: Three Rates Available:
1.Combo Ticket
: Formal Plus Convention Registration: $33.00
2. For members already registered
for Zenkaikon 2007: $23.00
3.For members who have not already registered
for Zenkaikon 2007 or will not be attending the convention: $40.00
More Info and To register online:

Go to
http://www.zenkaikon.com/springformal.htm